April 12th, 2020
I have self-published a new poetry book at Blurb.com here: www.blurb.com/b/10031541-another-invisible-poetry-book

This book has all 29 of my poems that have required me to write them down since 1989. They are insistent little things. They refuse to be silenced until I put them on paper. Oh, and some of my sketches are sprinkled throughout the book as well....if that interests anyone......
May 20th, 2019
Today I have updated my biography all across the web. Here it is:

Denise F. Fulmer is an artist who also has Parkinson's disease. In addition she is a survivor of Hurricane Florence, September 2018. [She lost her house, car and property in this unexpectedly devastating flood. She spent 6 months in various shelters and hotels before relocating inland outside of any flood zone.]

Denise has known she wanted to be an artist since the age of 3. She majored in Art at Furman University, Class of 1973, receiving the Mattie Hipp Cunningham Scholarship for Excellence in Creativity in the Visual Arts in her junior year (1972). She has worked professionally as a technical illustrator and has undertaken freelance work in painting and drawing. Her vision is romantic, whimsical, and spiritual.

Also Denise created hand-woven items for sale at craft fairs during the 1980s. She created cloth dolls and stuffed animals, which were donated to local toy drives for distribution at Christmas during the 1990s. Denise created 10 self-published books through Blurb.com from 2011 to 2014. Five are now on Amazon.com. Four of these books on Amazon have book trailers on YouTube.

Denise has created 37 videos on YouTube about her interests in art, poetry, books, animals, and people.. She also contributed to Niume, a blogging platform based in the UK, for one year during 2016 and 2017 before it was disbanded due to lack of funds. Her blogs were a combination of her art and writing, often using her art to illustrate her poetry. She was honored with Staff Picks for 2 out of 50 of her blogs while there.

In 2008, Denise was diagnosed with Parkinson's disease, but continues to offer her art for sale through FineArtAmerica.com and her own website here:

https://2-denise-fulmer.pixels.com

Her Author Page on Amazon is here: https://www.amazon.com/-/e/B00MH73QI2

Denise demonstrates her courage and resilience when she explains,

'I am still an artist, no matter what condition my body is in. Being an artist is a condition of the soul.'
December 14th, 2018
I have written a review of Shan Peck's book on Amazon.com where it can be purchased. I am one of the 8 artists featured in this collection of portraits of movie stars. My portrait drawings of Anna Paquin and Veronica Lake are included in this beautiful book.

Check out the link here: https://www.amazon.com/review/R24XCERB4U2TT5/ref=pe_1098610_137716200_cm_rv_eml_rv0_rv

Veronica Lake Portrait:

https://fineartamerica.com/featured/veronica-lake-denise-fulmer.html

Anna Paquin Portrait"

https://fineartamerica.com/featured/anna-paquin-denise-fulmer.html

October 30th, 2016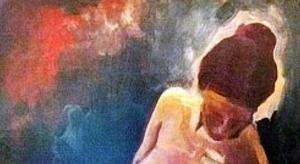 Yesterday ....after deliberating for several days whether to write this or not....I wrote my 10th post on Niume, a blogging platform and writing community originating in the UK. It is entitled "The Evolution Of Two Paintings, One Poem, And The Artist". The link to the page is here:

https://niume.com/pages/post/?postID=142785

It has taken 4 decades, 3 years, and 10 months for me to write this information down. And then to share this with the world....well, that was a challenge for me just to get out the gate. So far it has been the most popular post I have written on Niume. I just started there on Sept. 12, 2016. I am amazed at the reception of it. It presents some controversial topics to consider....like women's lib, violating women's rights, sexual orientation, personal exploration through art, acceptance of women's rights in a male dominated field, freedom of speech, etc. I had never expected to have the courage to speak out about these topics before. I guess the time has come.
September 4th, 2016
Yesterday I finally got my Author's Page on Amazon.com up and running....adding some of my book trailers from YouTube as well. The photo of me was taken in Dec. 2012. The URL is:

https://www.amazon.com/author/denisefulmer

The books available on this page that have book trailers are "Misty My Cat", "Christmas Joy", "Hamsters Feel Like Velvet....", and "One Artist's Perspective". I also have a video, "My Welcome Channel" which gives an overview.
July 26th, 2016


This is a compilation of drawings, paintings, photographs, and digital art that promises to make you smile! :-)
July 9th, 2016
Yesterday I started hosting my first contest on FAA. It has to do with childhood dreams we had while growing up. You know...I want to be a dancer, a cartoonist, a book illustrator, a figure painter, a fine artist.....well, you get the drift. As I wrote in the contest description:

Any media
Any style
Let your imagination
Run wild

I hope that expresses the freedom one had to create with abandon...without concern for imposing rules or society's judgments. The image I used as an example is an ink wash drawing of a dancer in expressionistic style. My first ambition as a little girl was to be a ballet dancer. :-) I already see many entries in this contest that had the same idea!

What was fun for me is that I have created certificates for the top 3 prizes awarded. They show the appropriate ribbon, placement, name of contest, name of administrator (me), and the date. So if the winners will send me their email addresses, I will email them their certificates. I used the DrawPlusx8 program by Serif to create these prizes. So I hope you like!
July 3rd, 2015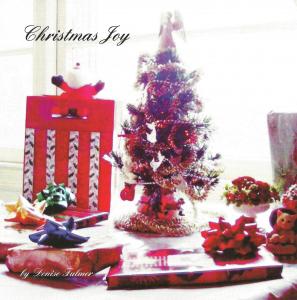 YouTube video here:
https://www.youtube.com/watch?v=AKhkt3YpK9w&list=PLx6p4FAM1AtzCb5DnR-yhw5kRynRb8GQ3&index=5

This book may be purchased on Amazon.com here:
http://www.amazon.com/Denise-Fulmer/e/B00MH73QI2

or Blurb.com here:
http://www.blurb.com/b/3164107-christmas-joy